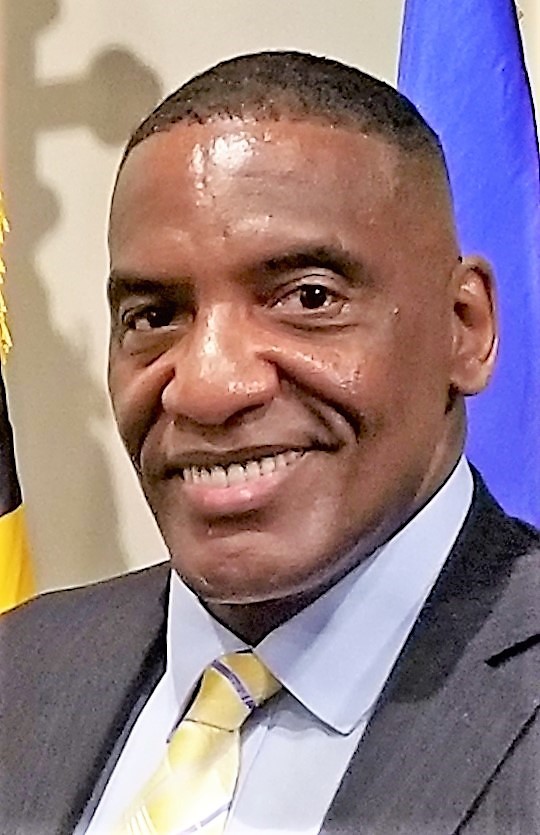 Barry Grant
Director of Outpatient Programs, Hope House Treatment Center
Biography
Barry A. Grant is a renowned communicator who personifies successful addiction recovery and community re-entry. His life journey has afforded him the ability to draw upon, apply and teach a wide range of philosophical and practical methodologies for recovery through self-awareness, self-sufficiency and self-empowerment. His trudges through the perils of addiction, to prison life, through the uncertainty of community re-entry have fortified his personal resolve that "everything starts in seed formation and grows into an experience."
Born and raised in Newark, New Jersey, to parents who were sightless yet completely self-sufficient, Mr. Grant learned to rely on his inner resources to overcome limitations and surmount challenges. After years of effort, success and failure, Mr. Grant harnessed his natural resources and strength to construct a ladder in order to climb out of the depths of alcohol and chemical dependency and correct the thinking errors that impede recovery. Over the past 20 years, he has shared his knowledge of addiction recovery and reentry strategies with others.
Mr. Grant has received recognition for his efforts on the federal, state and local levels. His work has been recognized by former First Lady Hillary Rodham Clinton, the White House and Office of National Drug Control Policy. In Maryland his work is recognized U.S. Senators Benjamin Cardin & Chris Van Hollen, by State Senator Cheryl Hagan and Montgomery County for Outstanding Community Service. In New Jersey, Mr. Grant has held seats on two judiciary policy review committees. On a local level, he worked as the Director of Work Release and Educational Development, the Unit Manager and a Staff Trainer on Rational Emotive Behavioral Therapy (REBT) for Community Education Centers1 in Newark. He served as Program Manager of both the Middlesex County Resource Center and with the New Jersey State Parole Board at the Parolee Aftercare Transitional Housing program.
He currently serves at Hope House Treatment Center as Director of Outpatient Programs in Crownsville, MD, working with people experiencing substance use and co-occurring disorders. He also works with federal probationers in Camp Springs, MD in the capacity of addictions therapist. As a volunteer, he has assisted youth offenders overcome addictive and criminal behavior with the science-based SMART Recovery® program,2 co-facilitating weekly meetings at the Montgomery County Correctional Facility in Boyds MD.
Mr. Grant is an international facilitator of self-empowerment through natural recovery. His speaking engagements have taken him to Aberdeen, Glasgow, Inverness, London, Ottawa, Paris and Washington, DC. He served on the SMART Recovery Board of Directors and is a current facilitator/trainer on this program and REBT in rehabilitation institutions, correctional facilities and universities.
His educational achievements include a Master's degree in Human Services. He is pursuing a Ph.D.  in Human Behavior, supported by scholarships awarded in 2014 and 2015 by the Middle Atlantic States Correctional Association (MASCA). Mr. Grant wrote a column for the international SMART Recovery News & Views newsletter for 10 years, first while he was incarcerated, and then after he was released. To promote learning in the field of recovery among inmates, he helped found Books Behind Bars and Beyond.3
He is a Certified Associate Counselor – Alcohol and Drug (CAC – AD), Certified Chemical Dependency Counselor (CCDC), and International Certified Alcohol and Drug Counselor (ICADC).
All session by Barry Grant